BETHEL SOZO NZ


We are

pleased to be able to offer a Sozo Ministry as part of what we do in conjunction with two other churches here in Invercargill. This is open to everyone. We as a church operating in a revival culture, inner healing is so important.

Sozo is the greek word translated "saved, healed, delivered." Sozo contains the whole package of being made whole or well.

The Sozo ministry is a unique inner healing and deliverance ministry in which the main aim is to get to the root of those things hindering your personal connection with the Father, Son and Holy Spirit. Through Sozo ministry wounds are healed, strongholds broken, truth revealed and doors closed.


_
Our aim at the Invercargill Christian Centre through our Sozo Ministry is to
Love people

Facilitate the healing of past wounds to break strongholds

Replace lies with truth

Close the doors that are open to the enemy

Connect people to God in a more intimate way.
Sozo is not a counseling session but a time of interacting with the Father, Son and Holy Spirit for wholeness and pursuing of your destiny. It focuses on teaching useful tools for setting people free. The Sozo session may last 2 hours and is conducted by two team members. The Sozo team will sit down with you and, with the help of the Holy Spirit, walk you through the process to freedom and wholeness.

If you have any questions, contact us here: sozo@chrstiancentre.org.nz For more information check the Sozo New Zealand website: www.bethelsozonewzealand.com

Pastor Dayle Wright
Sozo NZ Co-ordinator
​
---
Powered by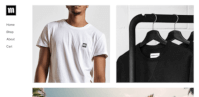 Create your own unique website with customizable templates.